What's Happening @ The Breakroom
This week's special:
Pulled Pork Nachos (6/22 - 6/26)

Freshly made tortilla chips, shredded cheddar, beer cheese, house braised pulled pork, red onions, pickled jalapeños, fire roasted salsa, guacamole, and a dollop of sour cream 🤤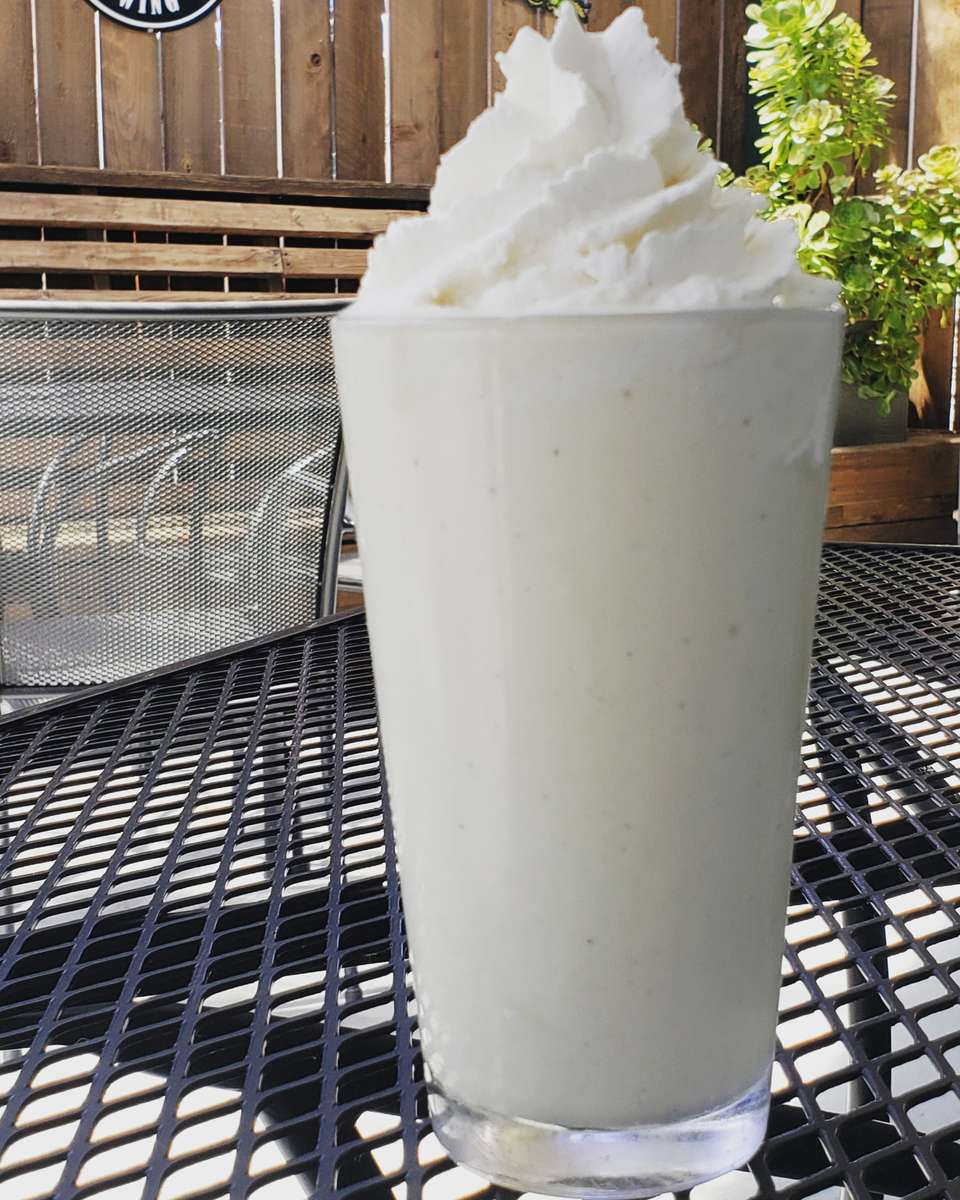 June's Milkshake Flavor
Banana Cream 🍌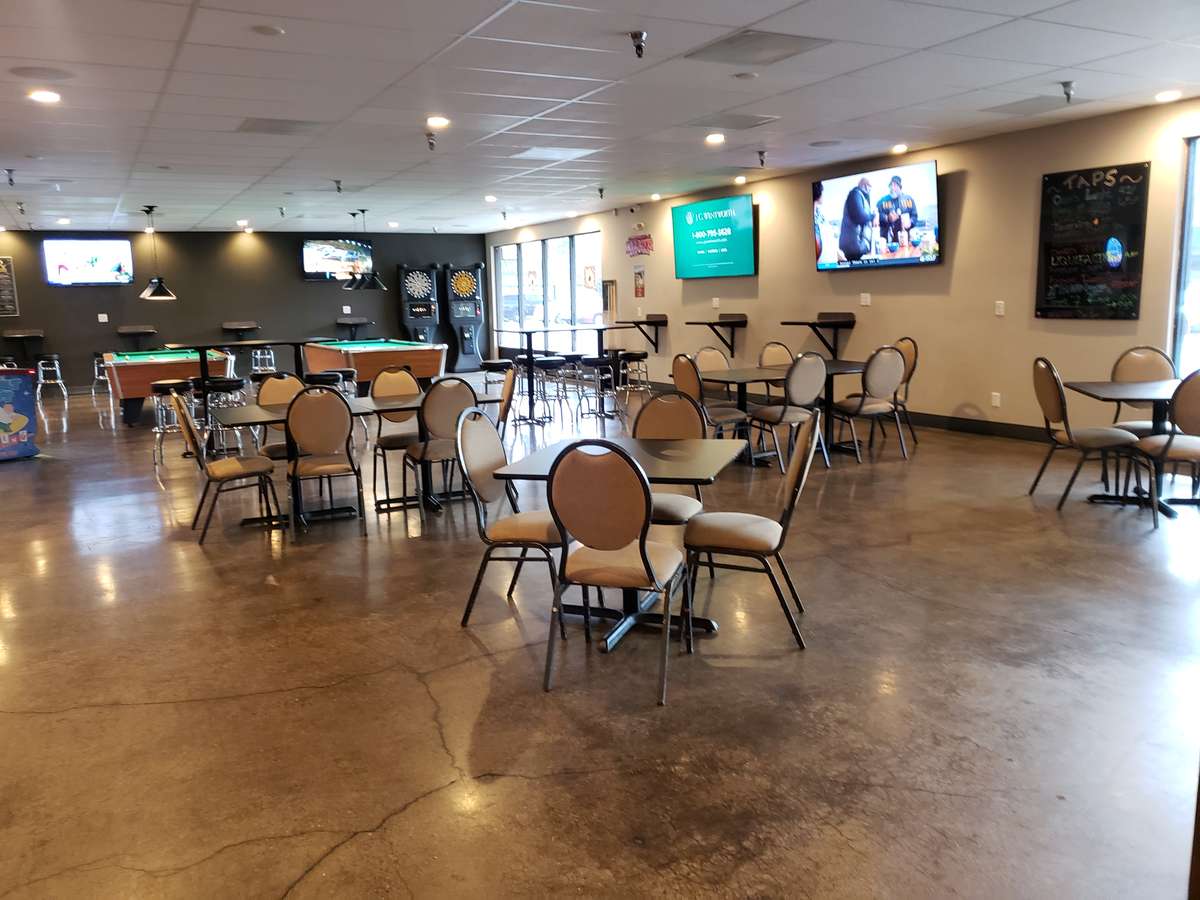 Dine in, Patio, To-Go & Curbside
We are currently offering DINE IN, Patio, To-Gos, Curbside and DoorDash. Thank you for all of your support! We appreciate you!
Leave a Review
Leave a Review
"I love their fish chips! So fresh and crispy! They are a favorite."
"First off the staff is very friendly and accommodating, as well as the food being delicious. The allowed me to bring my dog in on a hot outside day. The polished concrete floors and hanging lights add a nice ambiance to the restaurant. I tried the pulled pork sandwich which comes with cole slaw and fried onion strips on the sandwich and the curly fries. Both were great. I would come back again because the staff was so nice and the food was good. 5 stars."
"The Bomb!! Fries are great!!"
"Thank You! That was the best cheeseburger I've had in a long...long time. Actually it was a cheeseburger with bacon and jalapenos n some bomb ass fries. I live literally 5:32 seconds away. I get my fog groomed at the pkace there in the corner, get my mail n money orders from the PO on the other corner. My beer from Jesse's lil mimi mart across from you guys, and my pizzas from next door. Why I've never went to the Breakroom in the past...I dont know. What I do know is they were friendly extremely fast and again that burger kicked ass!! Thank you. Just a quick sidenote. I phoned in the exact same order request to...well dont wanna throw Poor Reds under the bus, so I wont mention theur name. I was told, no bacon, no jalapenos, and no extra cheese. Never went and wouldn't go back. Thank you guys @ The Breakroom. John"
"Love the monthly Milkshakes. Delicious and refreshing. The French Onion soup is great as well."
"I love their fish chips! So fresh and crispy! They are a favorite."
"First off the staff is very friendly and accommodating, as well as the food being delicious. The allowed me to bring my dog in on a hot outside day. The polished concrete floors and hanging lights add a nice ambiance to the restaurant. I tried the pulled pork sandwich which comes with cole slaw and fried onion strips on the sandwich and the curly fries. Both were great. I would come back again because the staff was so nice and the food was good. 5 stars."
"The Bomb!! Fries are great!!"
"Thank You! That was the best cheeseburger I've had in a long...long time. Actually it was a cheeseburger with bacon and jalapenos n some bomb ass fries. I live literally 5:32 seconds away. I get my fog groomed at the pkace there in the corner, get my mail n money orders from the PO on the other corner. My beer from Jesse's lil mimi mart across from you guys, and my pizzas from next door. Why I've never went to the Breakroom in the past...I dont know. What I do know is they were friendly extremely fast and again that burger kicked ass!! Thank you. Just a quick sidenote. I phoned in the exact same order request to...well dont wanna throw Poor Reds under the bus, so I wont mention theur name. I was told, no bacon, no jalapenos, and no extra cheese. Never went and wouldn't go back. Thank you guys @ The Breakroom. John"
"Love the monthly Milkshakes. Delicious and refreshing. The French Onion soup is great as well."
"I love their fish chips! So fresh and crispy! They are a favorite."
Shingle Springs
4131 South Shingle Rd., #7
Shingle Springs, CA 95682

Hours
Tuesday - Saturday:
11:30 am - 8:00 pm