What's Happening @ The Breakroom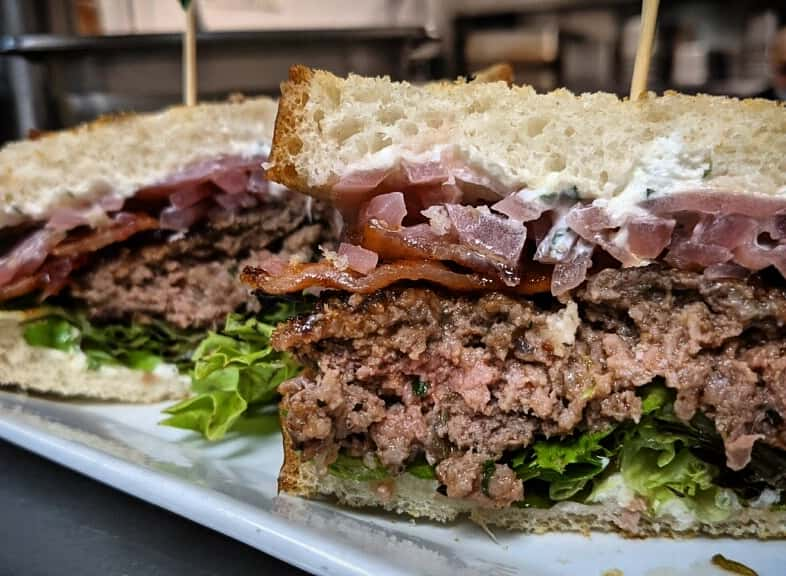 :: Chef's Special ::
Bistro Style Patty Melt (9/14 - 9/18)

Hand-pressed burger on sourdough with creamy herb goat cheese spread, spring mix, pickled red onions, and candied bacon 🥓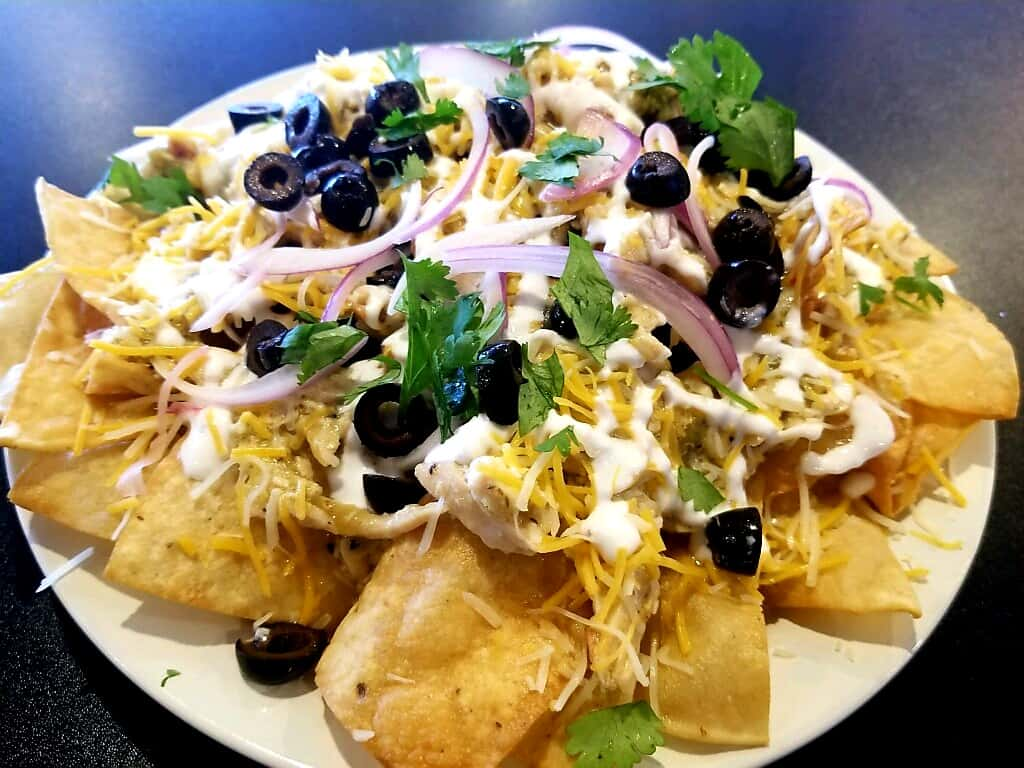 - Chef Special #2 -
Chicken Verde Nachos

Housemade tortilla chips topped with shredded chicken, tomatillo salsa, shredded cheese, red onions, black olives, and drizzled with crema sauce.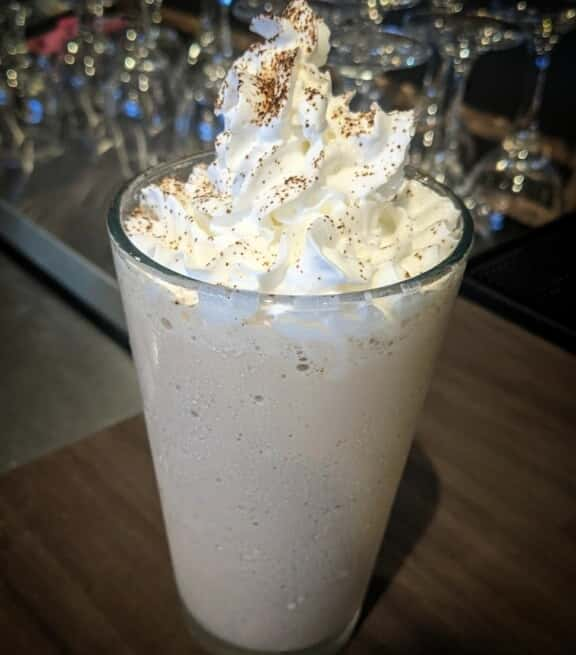 September's Milkshake Flavor
The Espresso Milkshake

A little espresso, a little coffee, a little cream ☕ =10/10 recommend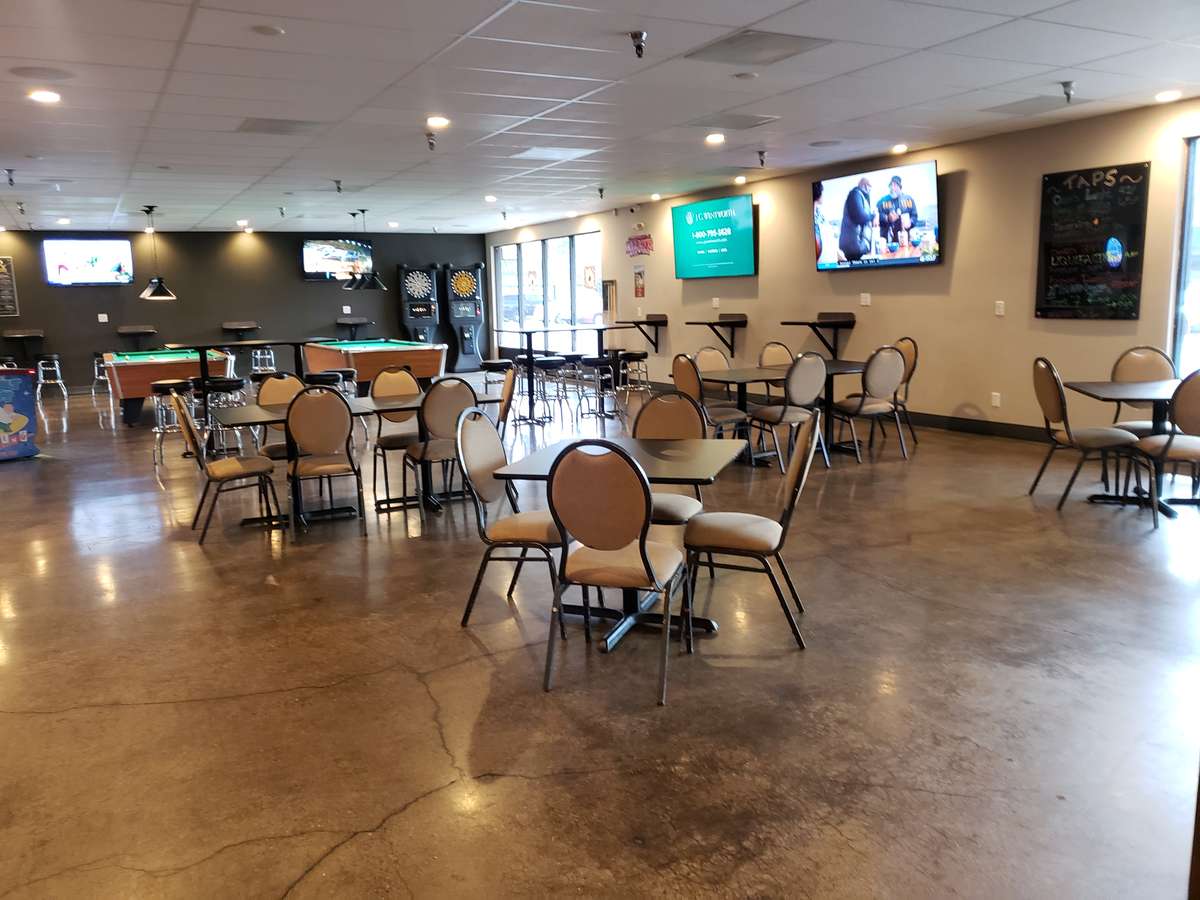 Dine in, Patio, To-Go & Curbside
We are currently offering DINE IN, Patio, To-Gos, Curbside and DoorDash. Thank you for all of your support! We appreciate you!

Reserve Today!
Reserve our private room for your next gathering! Call us today to book your event!
Leave a Review
Leave a Review
"Love the monthly Milkshakes. Delicious and refreshing. The French Onion soup is great as well."
"Excellent burger, moist and mega flavorful! Can't wait to get another!"
"Best French Dip EVER!!!! Soft bread, yummy meat and the perfect amount of cheese!"
"First off the staff is very friendly and accommodating, as well as the food being delicious. The allowed me to bring my dog in on a hot outside day. The polished concrete floors and hanging lights add a nice ambiance to the restaurant. I tried the pulled pork sandwich which comes with cole slaw and fried onion strips on the sandwich and the curly fries. Both were great. I would come back again because the staff was so nice and the food was good. 5 stars."
"Absolutely thee best Cobb salad, EVER! Great service. Great menu. AWESOME food! Thank you!"
"Your online menu sucks since it doesn't allow me to add a fucking thing"
"Love the monthly Milkshakes. Delicious and refreshing. The French Onion soup is great as well."
"Excellent burger, moist and mega flavorful! Can't wait to get another!"
"Best French Dip EVER!!!! Soft bread, yummy meat and the perfect amount of cheese!"
"First off the staff is very friendly and accommodating, as well as the food being delicious. The allowed me to bring my dog in on a hot outside day. The polished concrete floors and hanging lights add a nice ambiance to the restaurant. I tried the pulled pork sandwich which comes with cole slaw and fried onion strips on the sandwich and the curly fries. Both were great. I would come back again because the staff was so nice and the food was good. 5 stars."
"Absolutely thee best Cobb salad, EVER! Great service. Great menu. AWESOME food! Thank you!"
"Your online menu sucks since it doesn't allow me to add a fucking thing"
"Love the monthly Milkshakes. Delicious and refreshing. The French Onion soup is great as well."
Shingle Springs
4131 South Shingle Rd., #7
Shingle Springs, CA 95682

Hours
Tuesday - Saturday:
11:30 am - 8:00 pm